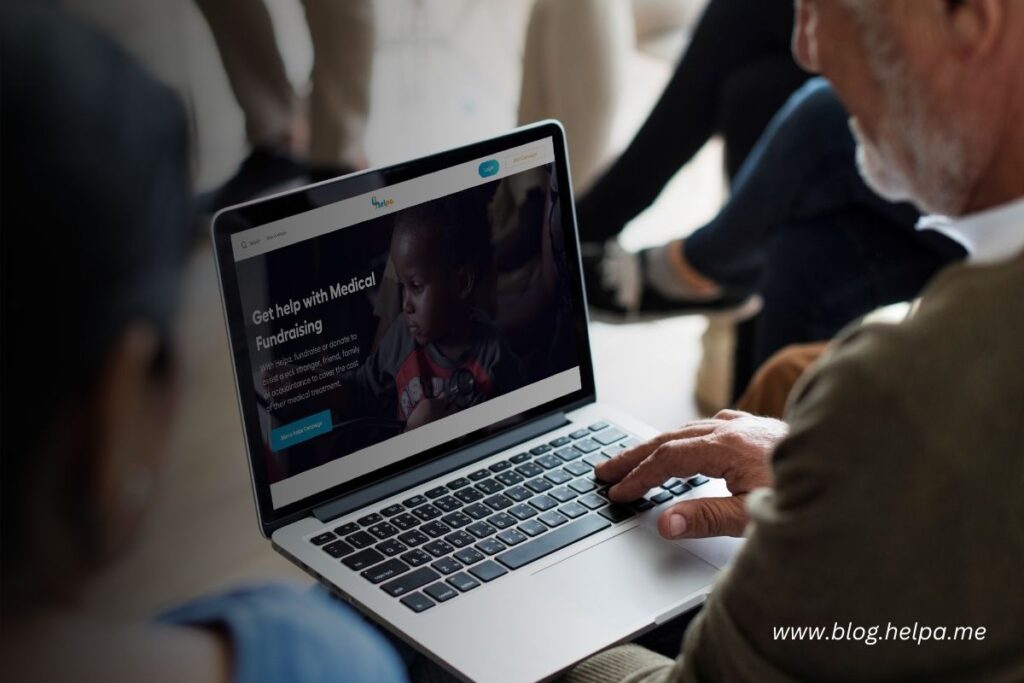 Most times when you need funds for a certain purpose or program, fundraising online makes raising it easy.
Online fundraising serves as the bedrock for non-profit works. However, the world is evolving. Lately, you see a lot of people dropping off the traditional form of fundraising. The preferred option for raising funds now is using online fundraising platforms to create campaigns to get access to larger donors. In addition, fundraising online has proven more helpful particularly in meeting tight deadlines or where traditional fundraising campaigns yield little to no success.
What is Fundraising Online?
Fundraising online is a strategy of raising funds for an individual, organization, project or a certain cause using the internet or other online platform. This is by way of leveraging on digital channels such as social media, a fundraising website or a dedicated crowdfunding platform to organize a campaign to generate donations or financial assistance. Using these digital channels give room for supporters to support your cause easily and conveniently.
Moreover, Helpa as an fundraising online platform makes it accessible for donors anywhere and anytime to contribute to your cause.
Why Start a Fundraising Online Campaign with Helpa?
Whether it is you or a family member or a close friend or loved ones having a difficult time and could not source for funds to sort medical bills or you are an organization needing funds for a particular project or purpose you can start an online campaign on Helpa. Why you do not have control over the difficulties you face as an individual or organization or that of your family or loved ones, you can reduce the burden and make such difficulty times more manageable. This is why you should use Helpa for your fundraising online campaigns.
You can create a personal fundraising campaign page for yourself, loved ones or organization, generate funds and conveniently deposit the funds into your loved ones' account on our website. Helpa fundraising online platform makes it easy to promote your campaign, get donors and thank the community showing support for your campaign. The features that make Helpa distinct include:
No need for upfront payment
Easy engagement with supporters through interactive commenting experience
Easy accessibility to start fundraising campaign and receiving funds into your bank directly
Simple procedure in tracking fundraising online campaign
Liberty to keep all funds raised through your campaign on the platform among others
Easy Steps on How to Sart on Helpa
Create a Profile
In order for you to successfully raise funds via our fundraising online website, visit Helpa webpage via https://helpa.me then you follow the procedures in some minutes. Make sure you use your profile to tell your story or purpose for the fundraising campaign. Add pictures too. All these will create authenticity before potential supporters that may want to donate to your cause.
Share your Fundraising Campaign
After the creation of a profile on our website, make sure your fundraising campaign is shared on social media and other relevant channels apart from our website. Ask close people, family or other persons to do the same for your fundraising campaign to reach larger audience
Engagement
Make sure you engage with the support community about the fundraising online campaign. Keep them updated. Ensure that you respond to their comments and do not forget making your thank-you message personal so that supporters will know you appreciate their donations.
Luckily, the platform has been tailored to your needs. Click the link below to sign up and get started on Helpa. Cheers to success on your campaigns.